We just returned from a beautiful trip to Silver Lake, one of the lakes on the June Lake Loop off 395, near Mammoth, California. I used to ski at June Mountain when I was a kid, but had never been on the Lake Loop before.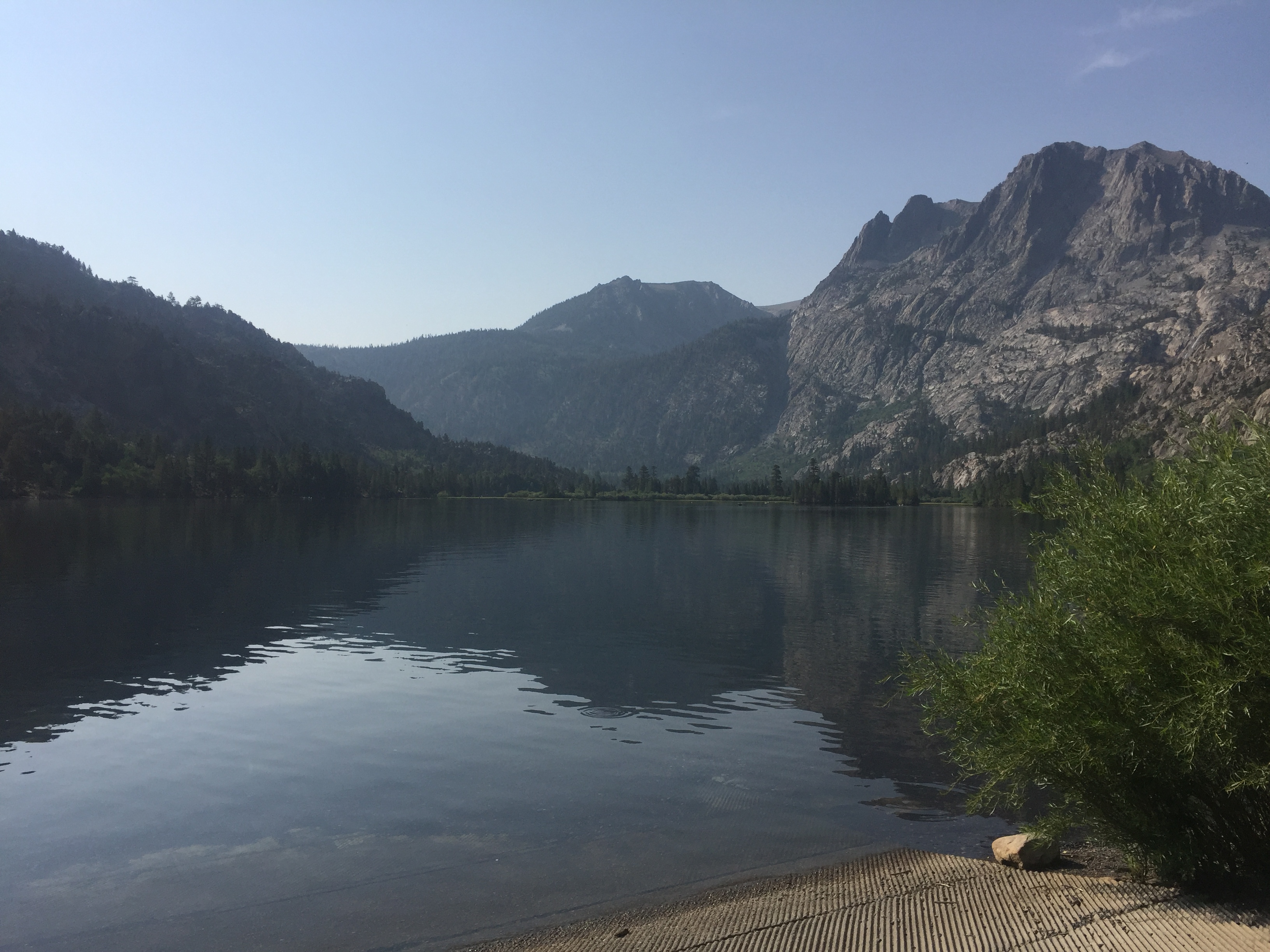 We went with our friends, Lisa and Terry (and their dog, Beauty). They planned the trip last winter and we decided to tag along once we knew my hip could handle it. They are easy to be with and experienced campers. They have a Mercedes van conversion which is very cool! We spent a whole afternoon eating and talking and drinking wine in this sweet spot in the aspens overlooking the lake.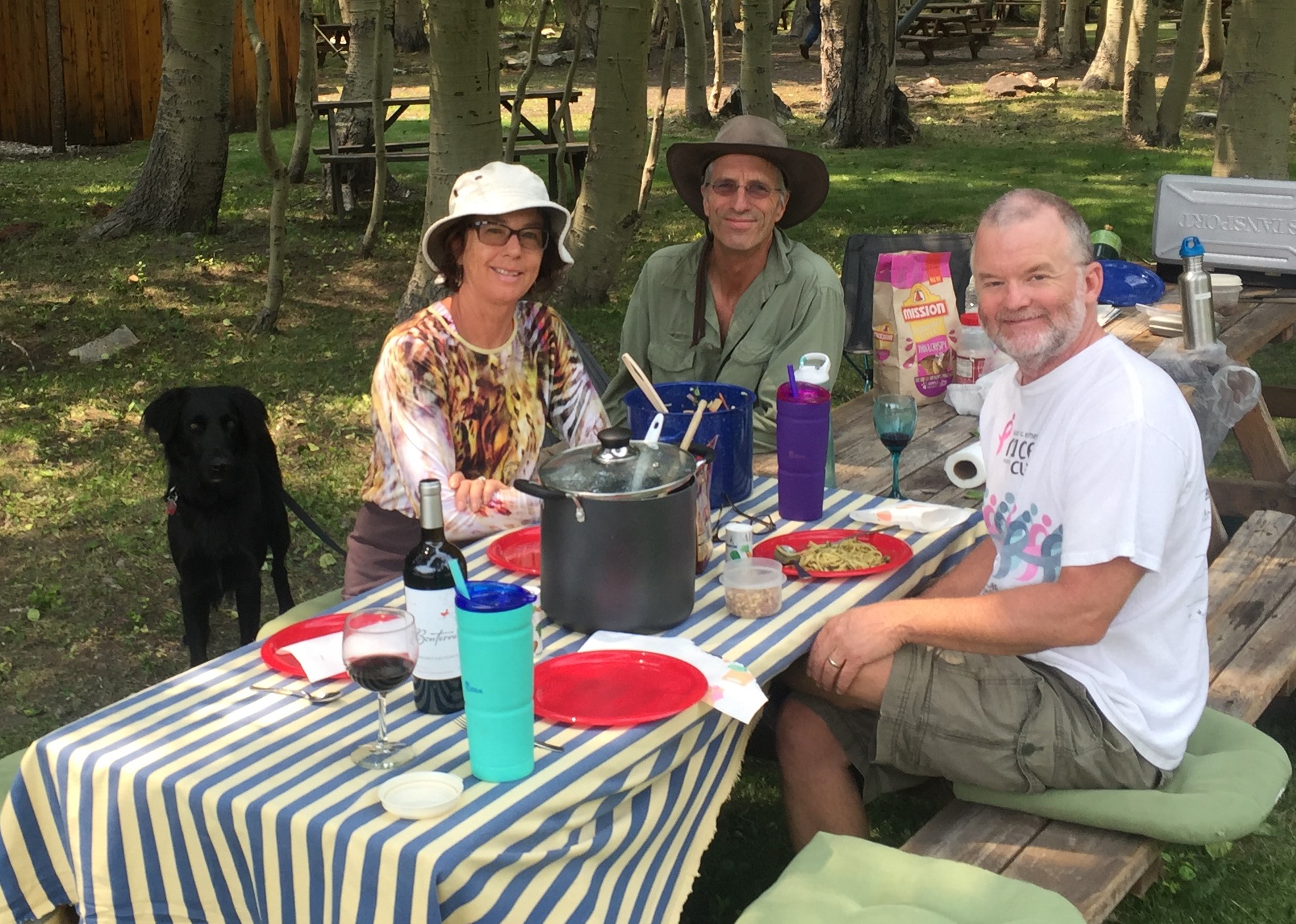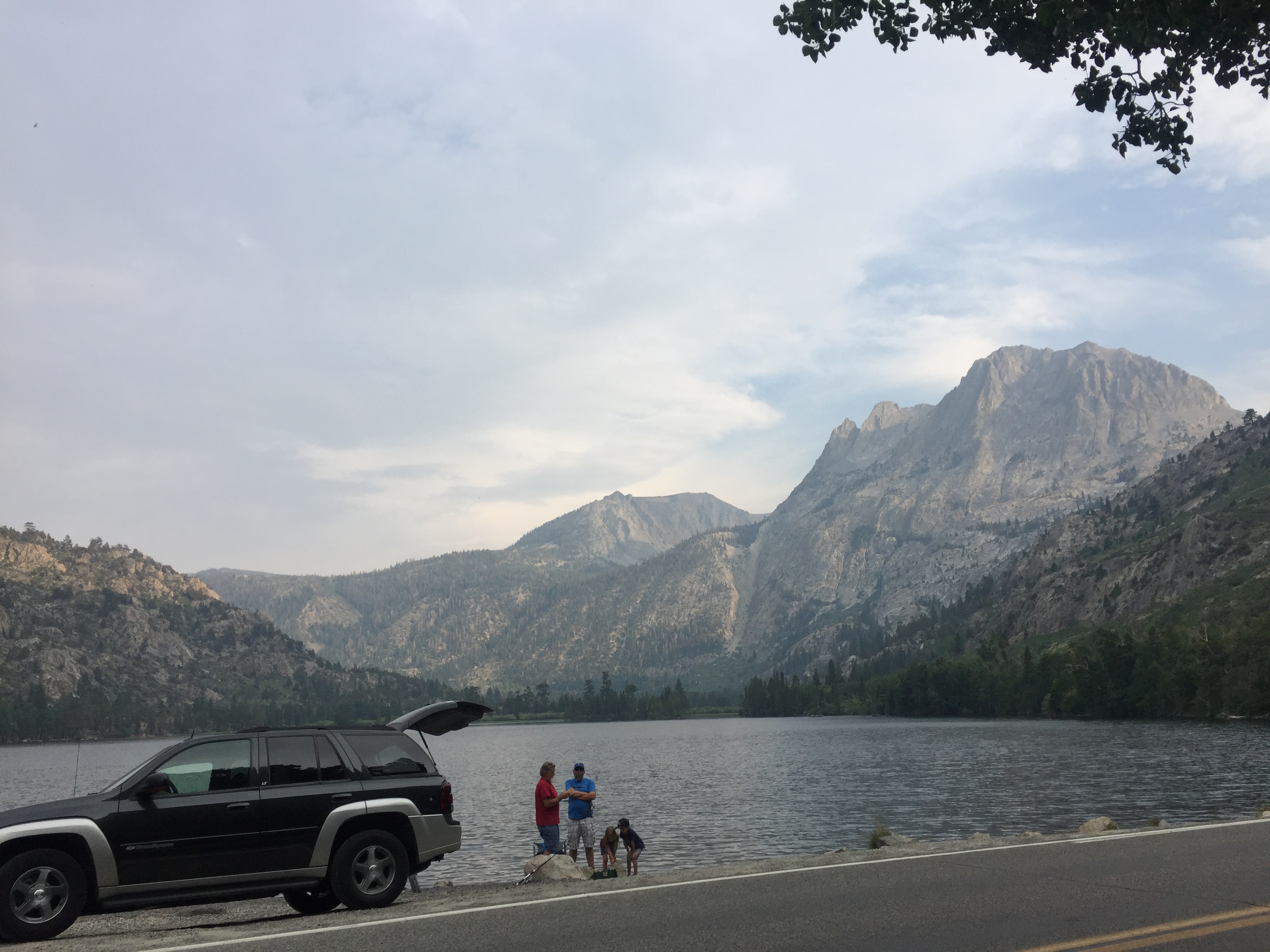 We stayed at the Silver Lake Resort and RV Park and had a great spot looking up at a waterfall.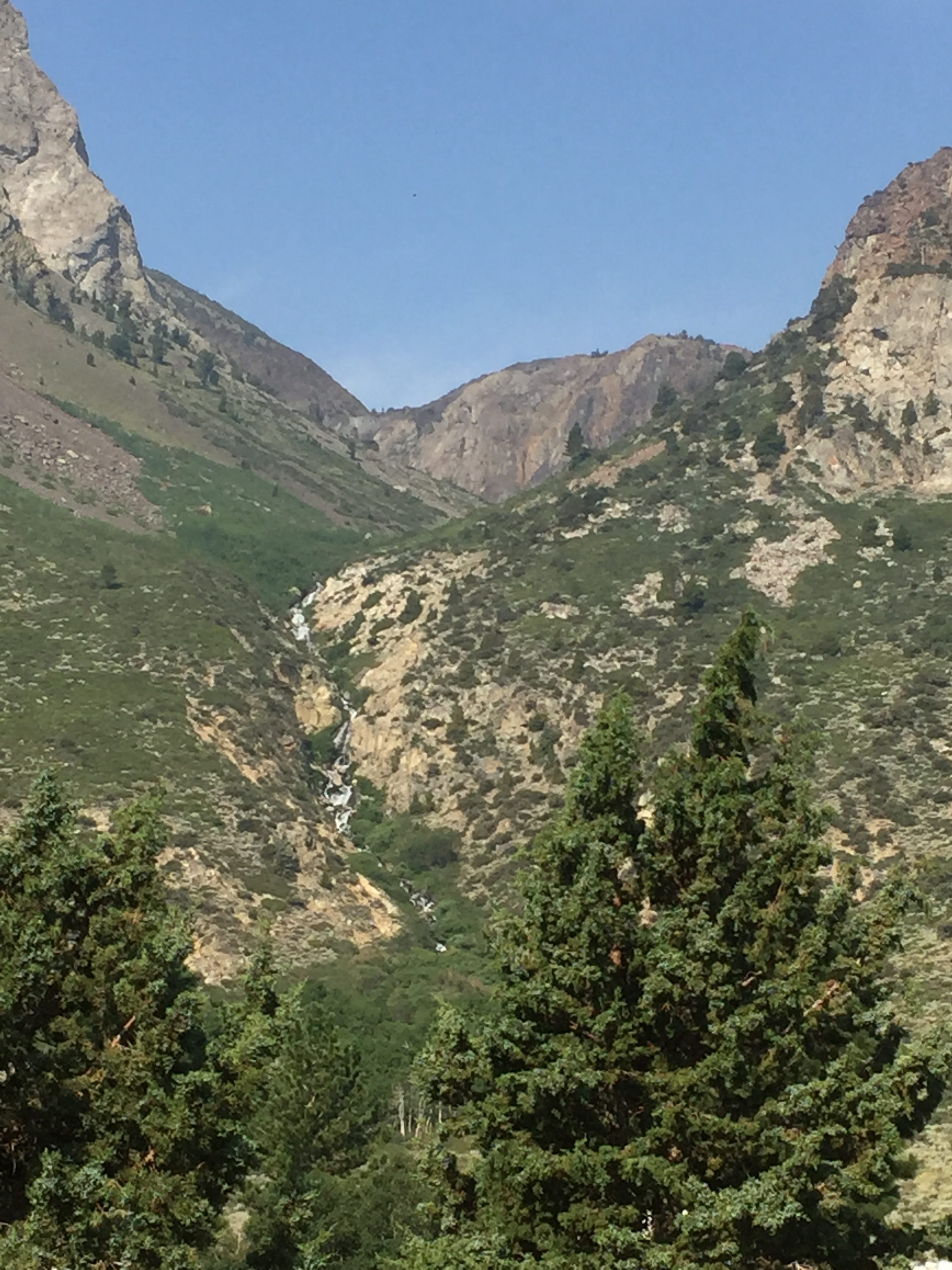 On the second morning, they went on a hike to Parker Lake, about a 3-4 mile round trip hike. My "girls" said there was no way they were taking me that far! So I stayed back and took a short hike up Rush Creek which meanders through the Silver Lake Campground. It was beautiful and easy.
We stayed two nights and I got this cool, crazy shot of the sunset on the last night: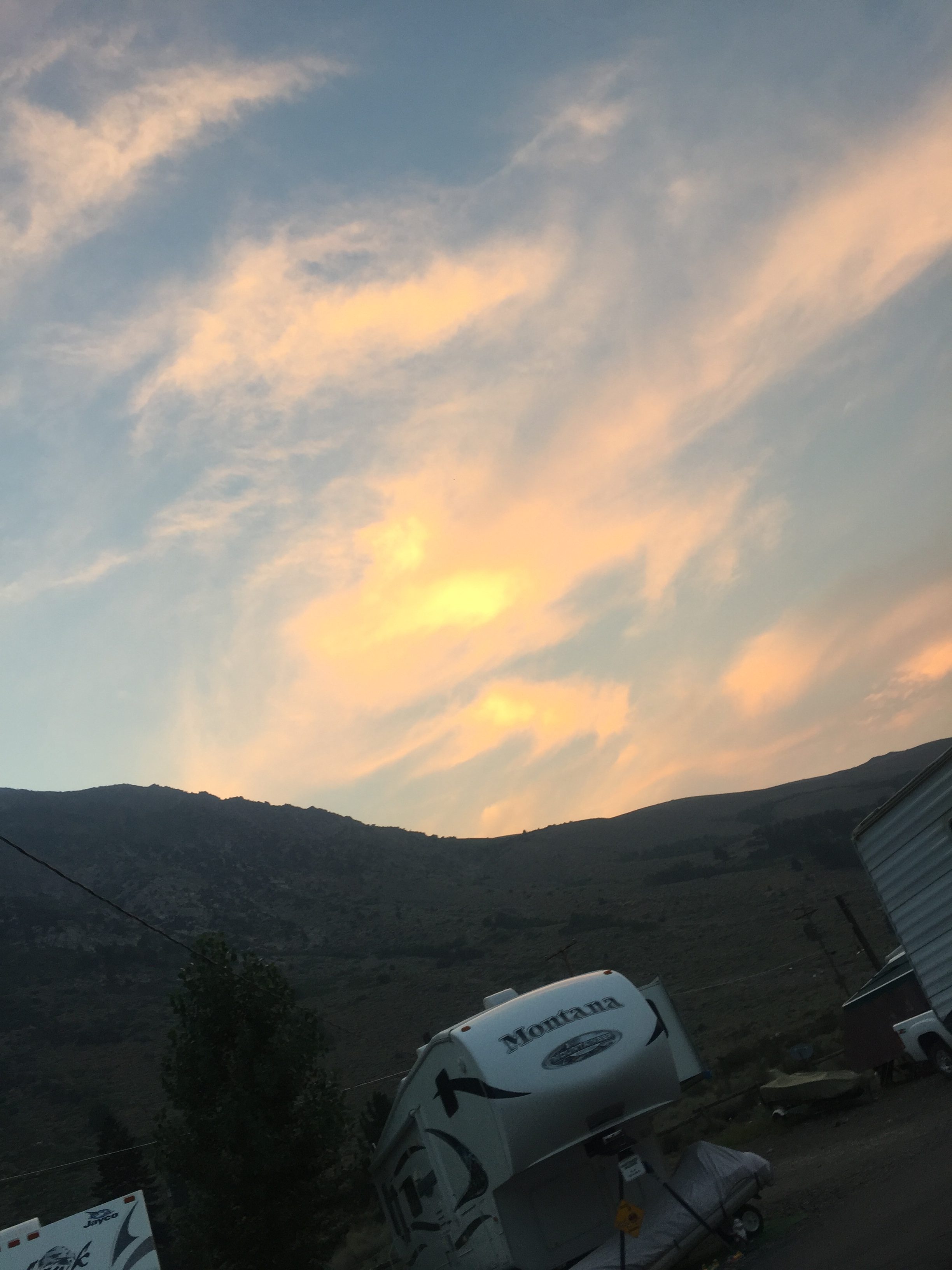 It was a very relaxing and pretty trip, even with the smoke from all the wildfires. I'm happy to report I was able to stay in my "Goldilocks Zone" and not overdo it like I did on the Graeagle trip! See, old gals can learn new ways of being…