This week we went skiing at Hope Valley Outdoors with our neighbors, Bruce and Peggy. This ski and snowshoe center is just past Sorensen's Resort on Highway 88, before you head up the pass at the junction of 89, and is marked by the yurt which serves as an office. If you own your own skis or snowshoes, it's only $10.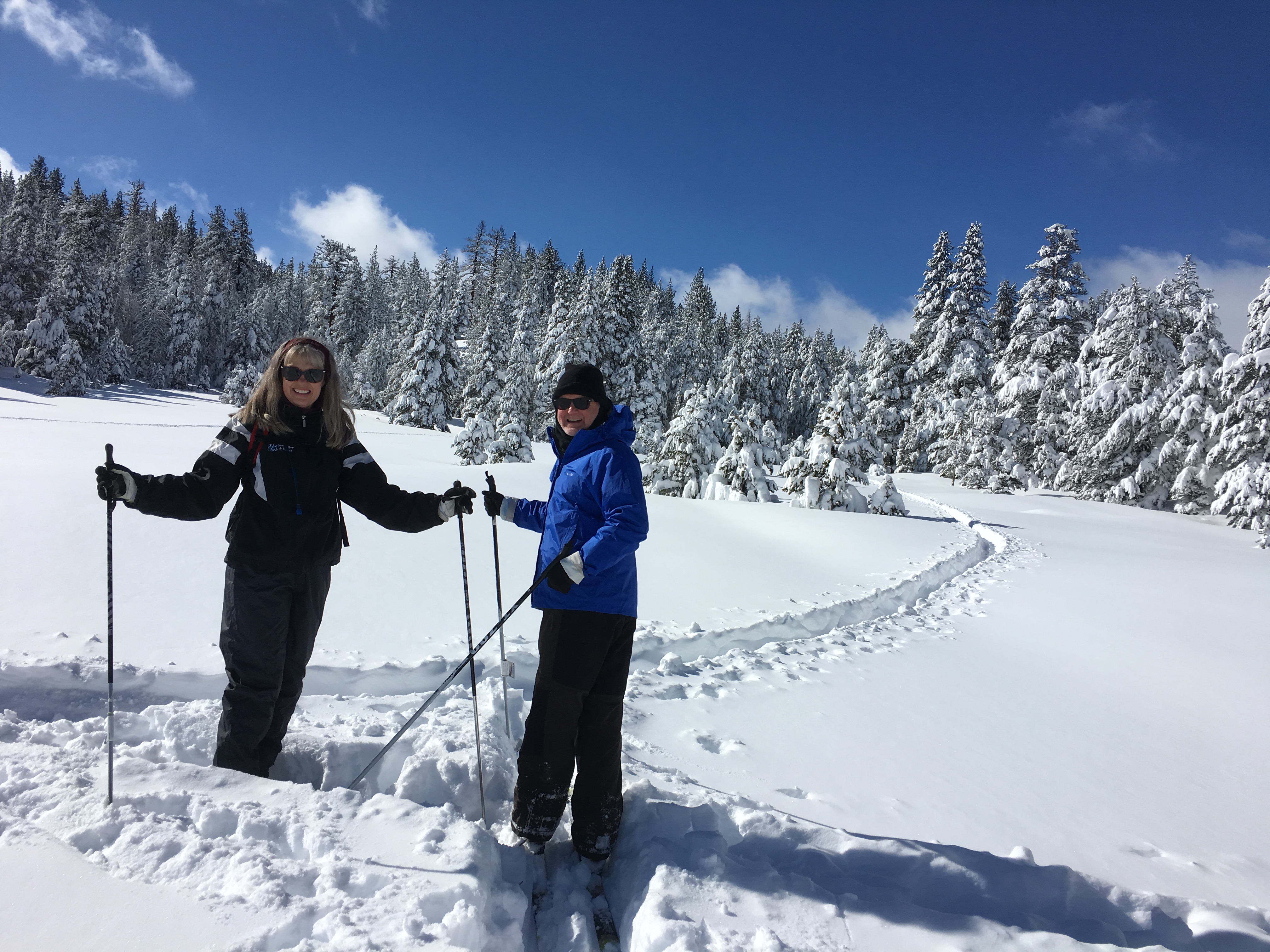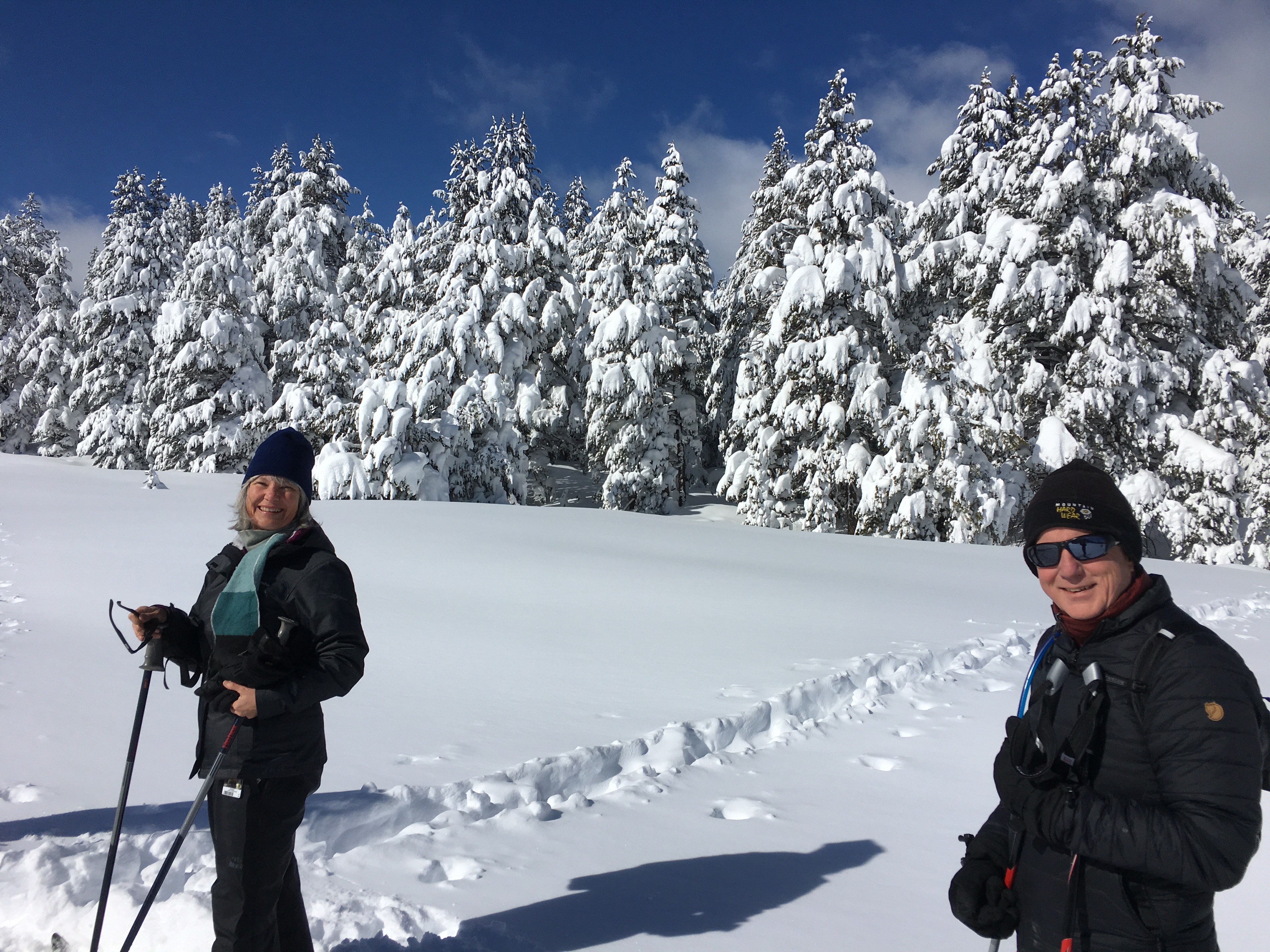 We arrived after about 4 feet of fresh snow had fallen. The clouds were clearing as we unloaded the skis. Someone had been out before us and made about a 1-mile loop up the road and back down and around into the valley. It was a rough trail and needed packing down, which we were happy to do. At one point the trail stopped and turned back down into the trees, but we weren't yet ready to go back. I broke a trail through to a ridge with a lovely overlook onto the valley and the next row of mountains. I was thrilled to find the strength and balance in my legs for the job! Then we headed back down, finally picking up some speed, which is always fun! 
I love being out on fresh snow the moment the sun breaks through and glitters on the newly formed crystals. The trees were heavy with snow, and took on interesting shapes as we wound our way through them. The views along the ridges were stunning. We all agreed it was the perfect ski, lasting about an hour, which is just right for us.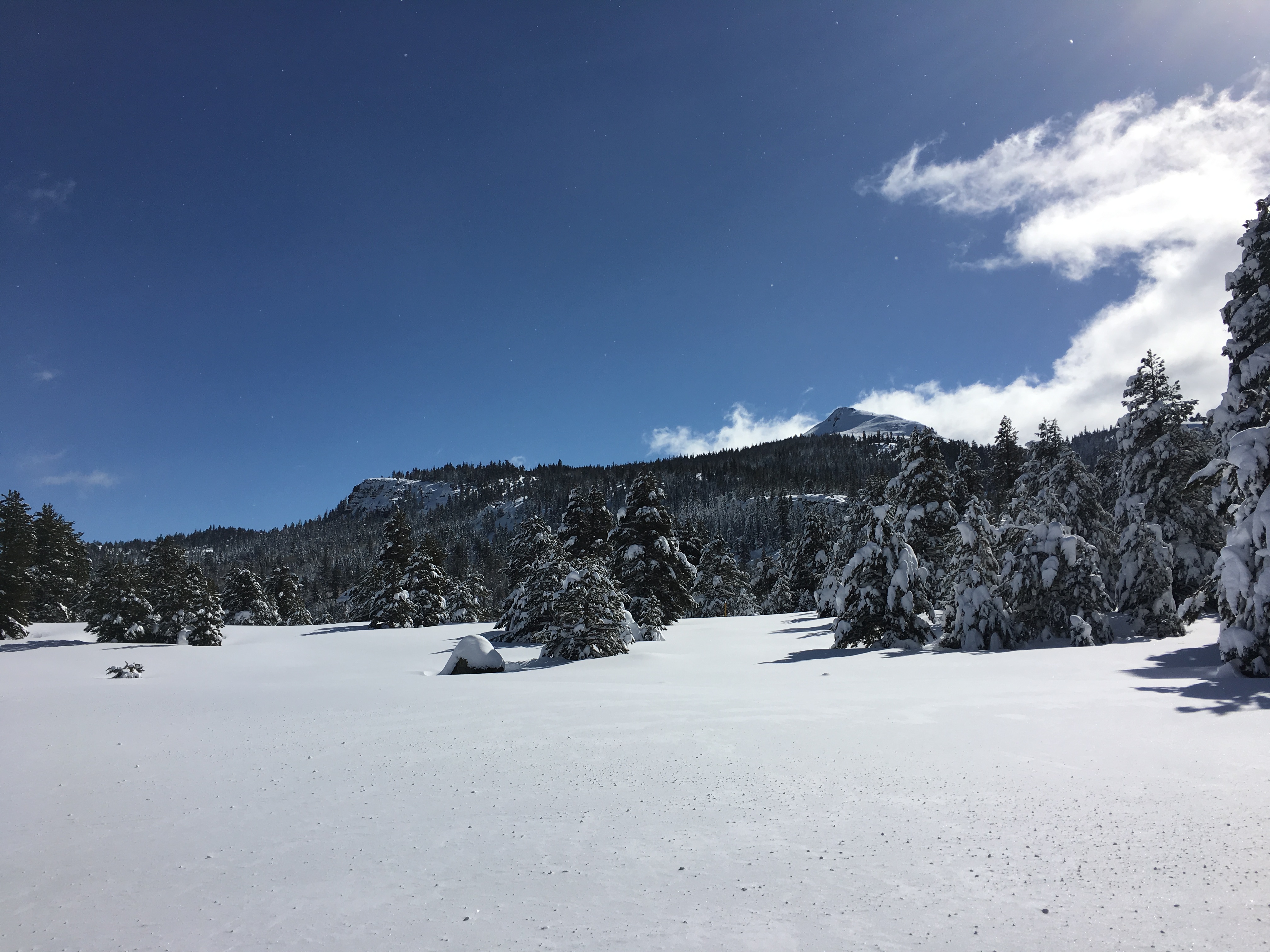 Afterwards, we headed to David Walley's Hot Springs Resort for a delicious lunch at Harriet's Cafe overlooking the wetlands. While we ate, a snowy egret landed right in front of us and stalked fish in the warm water. Then we had a luxurious soak in the hot pools, gazing up at Job's Peak and its new blanket of white. Unable to leave this magical place, we headed over to the bar for a drink before heading back to Reno.
It was a perfect winter day!