Yesterday, my beloved Scott and I celebrated our 6th Anniversary of being together. Six beautiful years with this amazing man! We've been through a lot in that time: Scott's retirement, his mother's death, my father's death, the death of two of our dear pets–Sam and Peanut, and two years of hip pain and surgeries for me. Never once has he wavered in his steadfast, positive happiness and generous love. He is truly my sunshine and the love of my life!
As my hips got worse, he encouraged me to go see a surgeon instead of continuing to hurt myself trying to rehab what wasn't fixable, took care of me when I was totally incapacitated after the first surgery, cheered me on when I was discouraged, cautioned me to take it easier when I was pushing too hard, and worried about me more than I knew as I struggled with continuing pain and disability.
Sometimes we don't know how our suffering impacts our partners and all those who love us. They go along for this ride too. Here's part of the card Scott gave me for our 6th: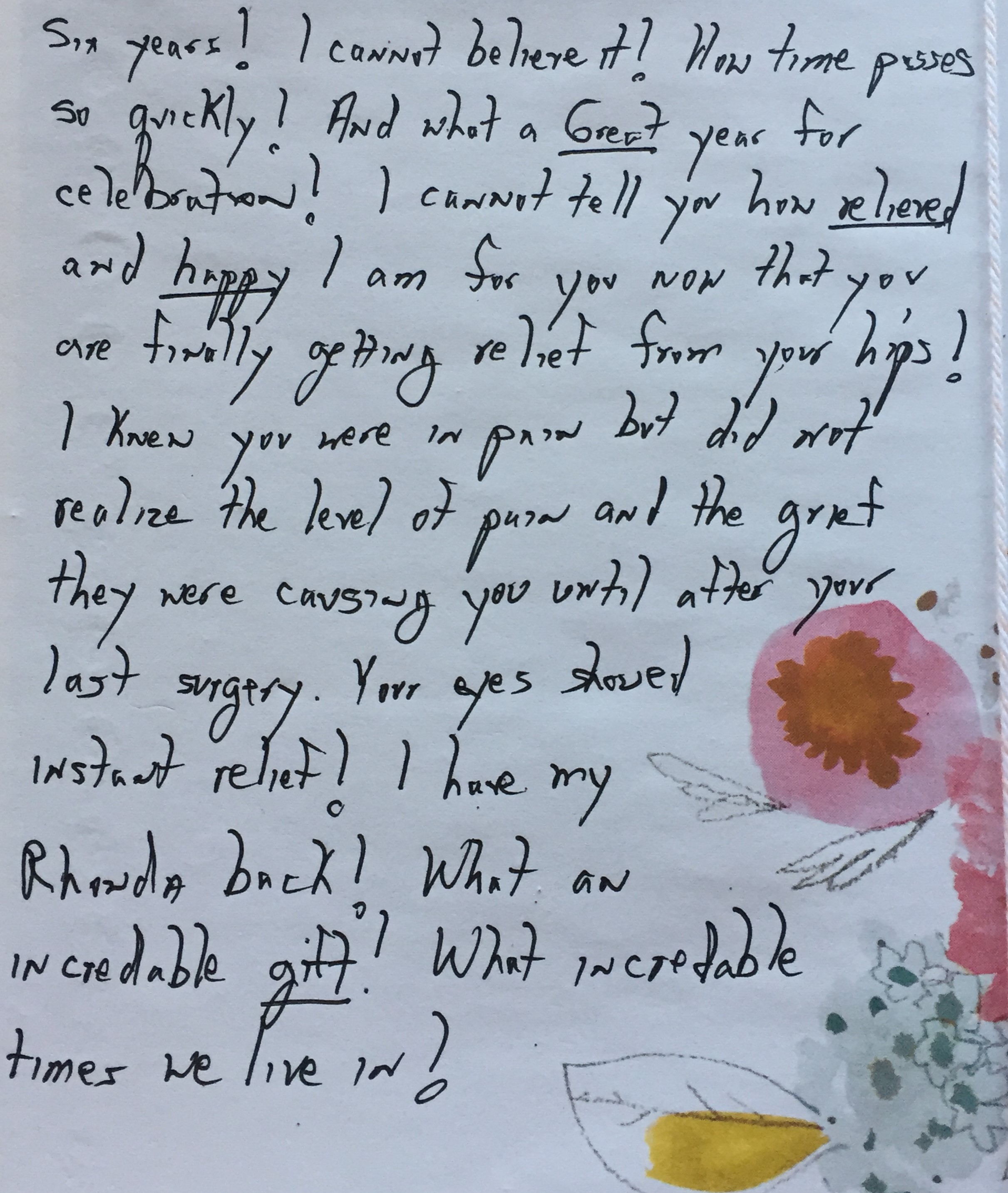 We are so grateful that at last this ordeal is over, and for the modern medical miracles and awesome surgical team that made it possible for me to walk and dance again. 
I am grateful to you, dear Scott, for all the help, support and encouragement along the way. I know it hasn't been easy for you and I can never express how much it means to me that you shined your sunny light on me no matter what. Here's to the next chapter of our lives! I know we can face anything with each other.