This morning, while doing Qigong, the Prevena started to squawk. I turned it off and on a couple of times, hoping it would reset itself. When that didn't work, I got online and looked up the alarm code. It indicated that my pump was full, but when I looked in the window, I didn't see anything and had never noticed any drainage in the unit itself. So, I was puzzled. The instructions said to call my doctor if this happened.
Of course, the Reno Orthopaedic Clinic is not open on Sundays. I called and got the answering service. They took down all my information and my issue and said the on-call nurse would call me right back. And she did. She asked if I could see if the pump was full and I told her it didn't look like it. She said the pump often stops around day 5-7 and the alarm can simply be part of it shutting down. She asked if I had any swelling , heat or pain and I told her I hadn't since the surgery. She instructed me to cut the tubing flush with the bandage and put a piece of tape over the end, and then throw the unit in the trash. So, I did. Seems a shame to waste a medical device like that, but I guess they make them that way…
Once I cut the tube, the bandage puffed up. Davis had told me it would do that. Here's what it looks like now: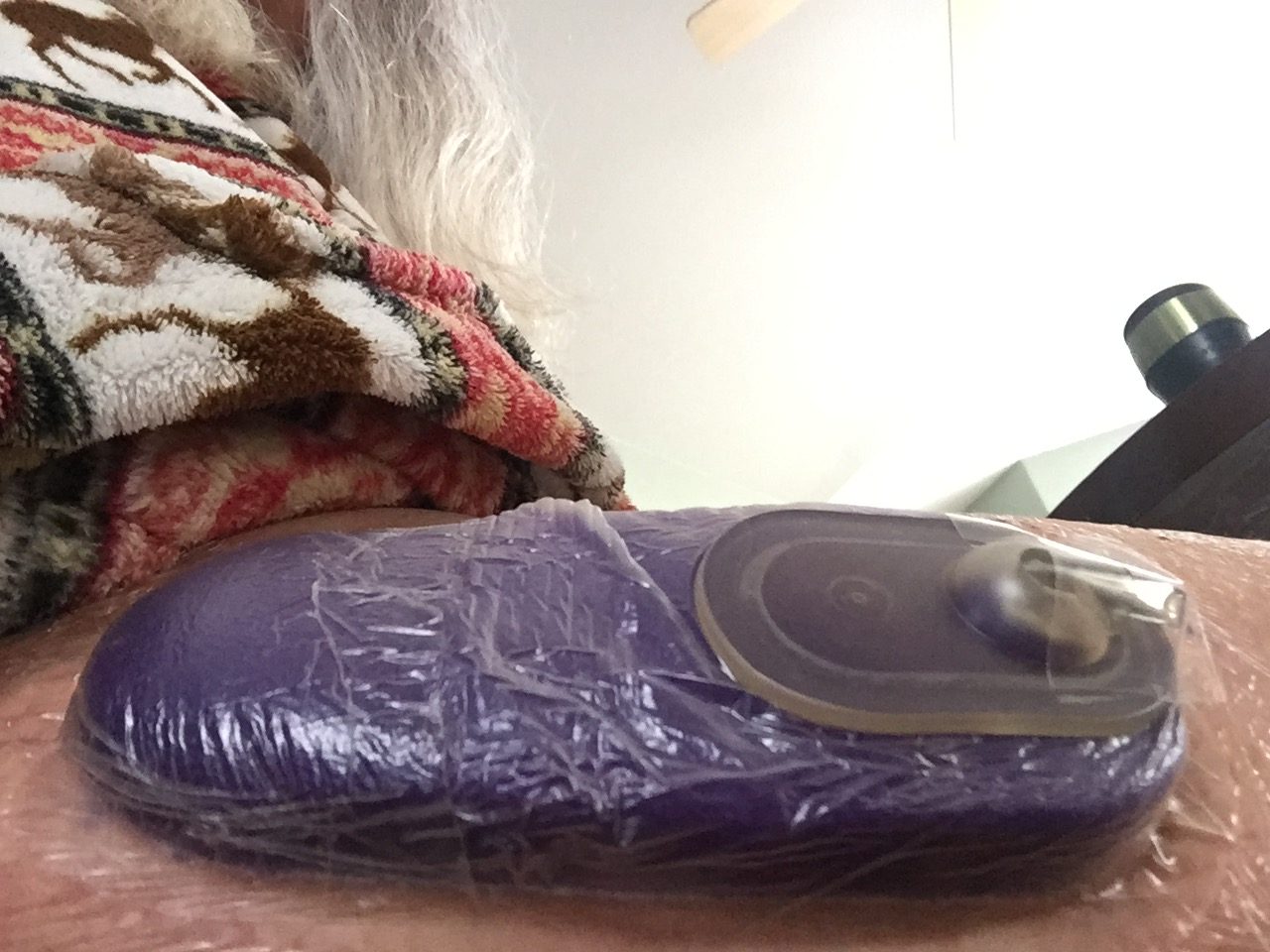 Alas, I have lost my farty little friend! I am no longer tethered to the Prevena pack. All I have left is a poofy saddle bag on my right thigh! I'll take it. No more worries in the grocery line.